Article: My Entrepreneurial Journey – Struggle - Intro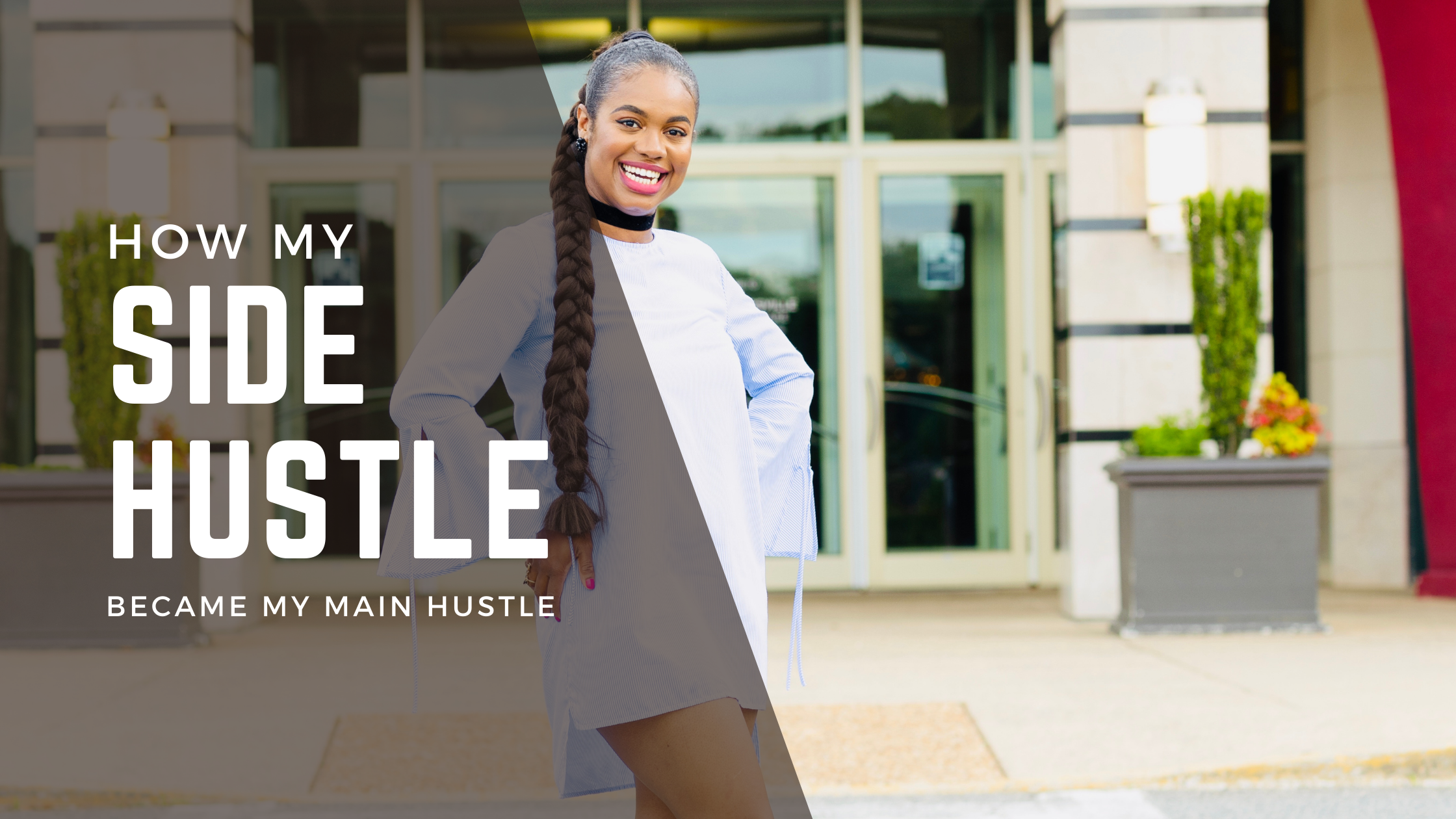 My Entrepreneurial Journey – Struggle - Intro
Hey lovely people, I hope you are all doing great. I decided to write a blog documenting the struggle of being a small business owner. The idea emerged after realizing that what is seen on social media is most of the time not the reality, however, it has a negative impact on other people's life. Everyone on social media seems to have it all or to have figured it all… So I decided to share some 'behind the scenes of the journey of a solo entrepreneur'. This blog series is mostly going to talk about the struggle I face, so please share it with other young entrepreneurs who are frustrated about their journey and who think that their products are not worth it.
For those of you who do not know me, I am Cynthia Kankeu/Dr. Kank's. I am a mother and a full-time entrepreneur who grew up in Cameroon, moved to Belgium when I was 16, and moved to Charlottesville right before Covid ( I am not going to tell you how old I am lol ).
I am from the Bamileke tribe in Cameroon, and we are known to be frugal people who never spend money and do business (lol). When I started my PhD program, I had a monthly revenue and decided that I should have a small hustle. At that time, I did not embrace my natural hair and I was wearing wigs (almost 24h/365 days lol) , so I decided to sell wigs. I created a Facebook page named Kank's Store and ordered approximately 20 wigs in the USA and started selling them on my page. It took me almost a year to realize that I was using wigs as a beauty accessory and identified as being beautiful only when I was wearing them. I gradually started to realize how brainwashed I have been during all of these years thinking that there was good hair and bad hair. Good hair for me was wavy or straight hair. I was so obsessed with curly hair and was willing not to wear wigs only if I could wear my hair curly.
That obsession led me to use gels which left my hair crunchy, dehydrated, and with flakes. So, I started wondering if I could not find a similar product but without those side effects. Since I could not find one, I decided to formulate my own and that's how my cosmetics journey started. Long story short, I formulated the curly cream, got the perfect curls I wanted and just totally lost that obsession. Very surprisingly I wanted to wear my hair like Angela Davis ( Huge Afro ) and I know that the reason behind it was because I was attending Pan-Africanism meetings and met so many Black people who were proud of who they were and proud of their culture, accent, and hair!
Make it happen with the means you have
I launched baby Kank's Store (wigs) in Belgium with probably 1000€. I used that money to buy those wigs and have them shipped to me.
I asked a friend (thank you Marcel) who was passionate about photography to take pictures of me wearing them and posted those pictures on my Facebook page. I also created a Youtube channel where I was showing how to wear them.
The first struggle I faced was obviously getting followers. I was not an influencer ( I am still not and even now I still struggle with it lol ) and had no idea how to get followers organically. Moreover, I was not really proud of that business, so I was not going to go brag about it everywhere. So here I was with that page and stuck with 0 followers without an idea on how to make money with them lol.
The only option I had was to tell people I knew about my Facebook page, however, I am not the type of person who knows a lot of people so I had only 20 people on that page lol.
One day I decided to bring those wigs to my Church and to show them to women there. That's how I finally was able to sell them and get more followers. The good thing when your side hustle is only a side hustle is that you don't have much pressure. It probably took me 6 months to sell only 20 wigs lol. The more I was selling them, the more I became confident with what I was doing and started talking about that business to more people. I asked my aunties who were involved in networking events to take me with them so I could talk about my business and make sales to those events.
By doing this, I was consistently making small sales. Probably a year later, I started formulating hair products, but oh gosh I was so afraid of selling them. I started giving free samples to all my customers who were ordering wigs. I do not have to mention that the packaging was not appealing at all. I was using Tupperware at that time lol. It is only when people told me that they wanted to buy bigger quantities that I decided to start selling my products.
Let's stop here for today, I will continue this story next month.
P.S: perfection is the enemy of progress. You can achieve great things with the means you have. Believe in yourself, practice self-discipline, and be patient.